Division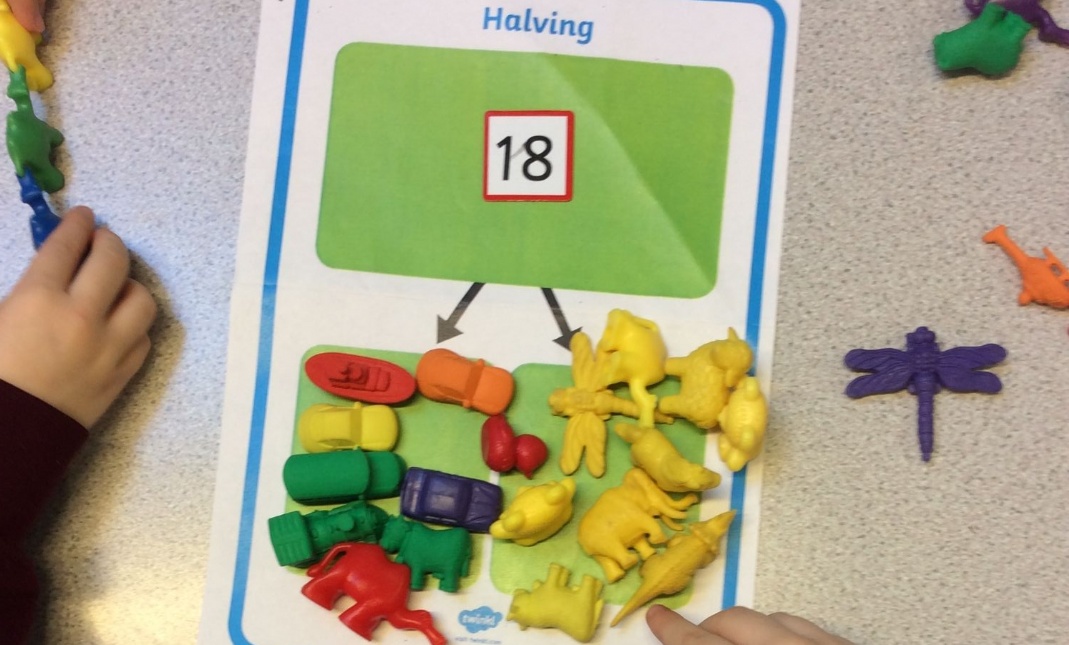 This week we have been learning about division.
In Year 1 we looked at the link between halving and dividing. The children did a great job halving the animals. Later in the week we practised sharing party food between some hungry teddy bears!
In Year 2 we have been looking at division by sharing and by dividing into equal groups. We used our 2, 5 and 10 times table facts to help us.