Summer Fayre brightens up the rain!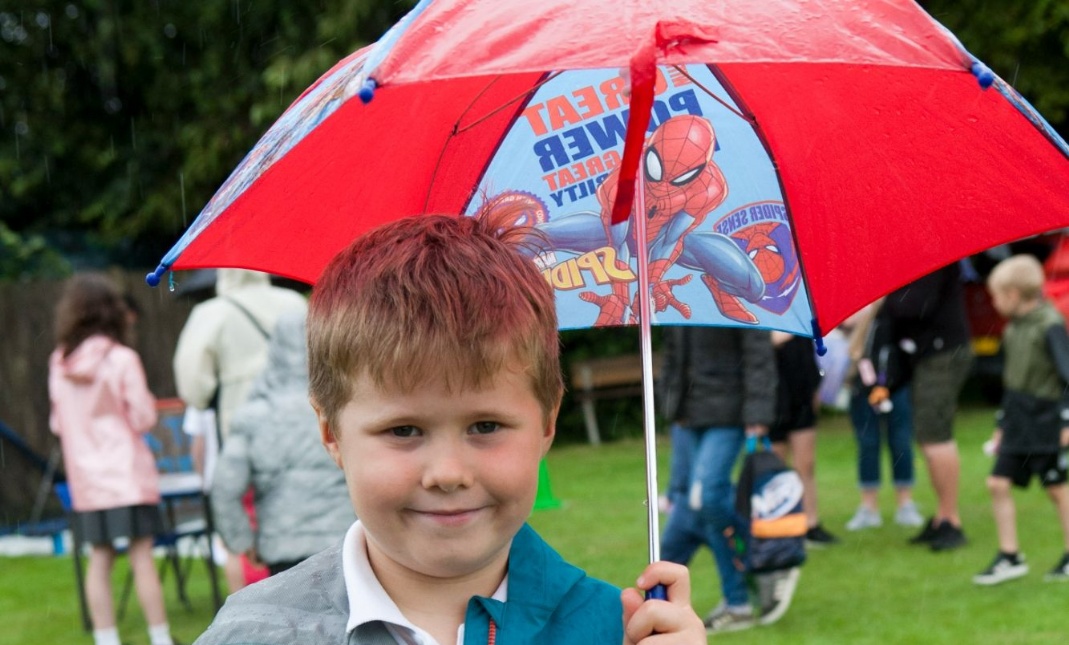 Busy week ends with Summer Fayre!
In the most positive way possible, I have to say I am thrilled that this week is over and has gone smoothly. There has been an event on every single day and the staff team alongside many helpers have managed to get them over the line, one by one. I hope all those who attended the Summer Fayre enjoyed themselves and managed to be lucky in winning something. We had the disappointment of the bouncy castle cancelling on us and some other exhibits, who were unavailable, but we benefitted from the arrival of a fire engine for children to look round and the fact that we had to move inside the Hall also helped us to generate a family feel. Well done to all families, staff, helpers and stall holders for making it a true success. The Federation of Schools needs a PTFA to run future events more effectively, because it is too much for staff and myself to manage.
On Tuesday, the Caterpillars and Ladybirds went off to Thrigby Hall for their end of year trip and had a lovely time. We were glad parents could pick up from the venue, as this meant it kept the costs down for everyone. Similarly, on Thursday those children eligible attended the Attendance Reward trip to the cinema and enjoyed watching a new film Elemental in conjunction with the Juniors. Only 45 children from across the Federation were on it, but all had a great time.
Next week on Tuesday, the Years 2s have their Leavers' barbecue treat with their Leavers' Assembly at 2pm on Friday in the school hall. The Dragonflies and Bumble Bees also have their trips to Pettits. We hope you have all enjoyed this year's events and look forward to next year too.
Have a great weekend everyone.