Cake All Round!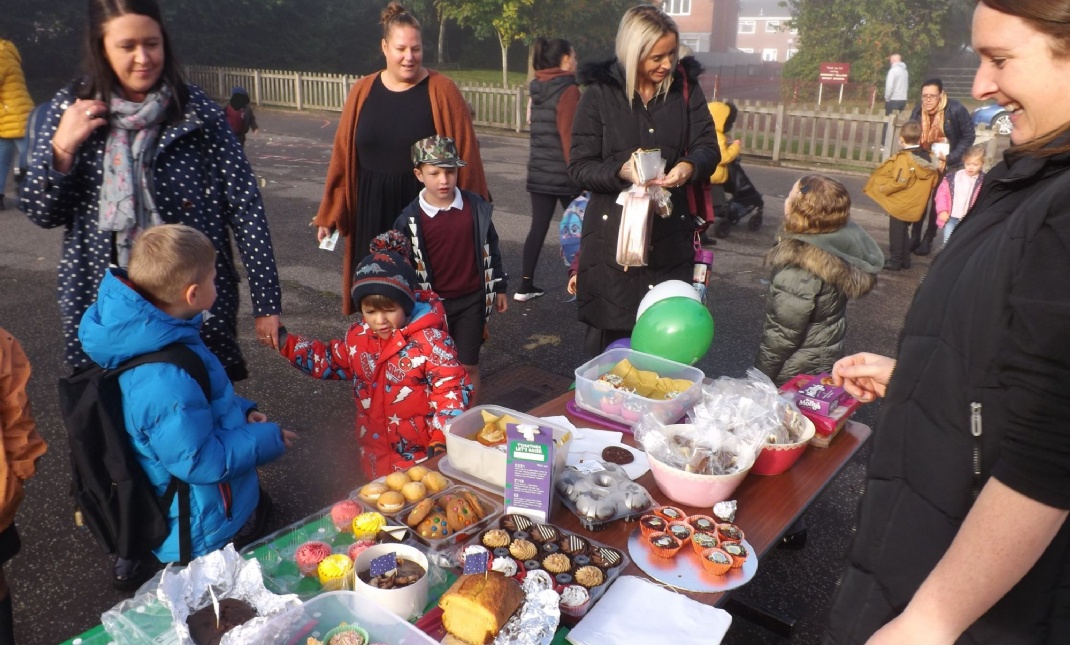 Cakes Galore for Macmillan!
Well what a fabulous occasion today was. Everyone has been so generous for this very worthy cause and the cakes that were made were amazing. Nothing like a little piece of cake and a coffee to take the edge of a fresh and foggy morning to welcome in October. Do not worry if you were not able to buy cakes and fudge this morning, because they will be on sale again this afternoon for you all to take a tasty treat home for the weekend. Remember all funds go towards Macmillan. This morning alone we took over £100, which we are very grateful for and hope to raise further funds this afternoon. Altogether, we raised £162. Well done everyone.
It has been brilliant going into classes this week and seeing the children in action learning Maths and Phonics. It is great to see how passionate and animated staff are in providing the best possible education for our pupils. They are all fabulous. Behaviour has also been brilliant from everyone and this is because pupils are enjoying what they are learning about.
My first meeting with the Infant Leadership Team has also been held and together, we have come up with our action plan to support school improvement and provide them with valuable responsibility. I am just waiting for their badges to be delivered.
Attendance this week was won by Dragonflies, who just pipped the Ladybirds by 1% to claim victory with 99%. Well done to both classes for doing so well with their attendance.
Next week, we have both our Years 1 and 2 classes going to Barton Broad on consecutive days to support their curriculum learning and on Thursday 6th we will be embracing National Poetry Day with the theme of the Environment.
Have a great weekend everyone!