Archers! Assemble!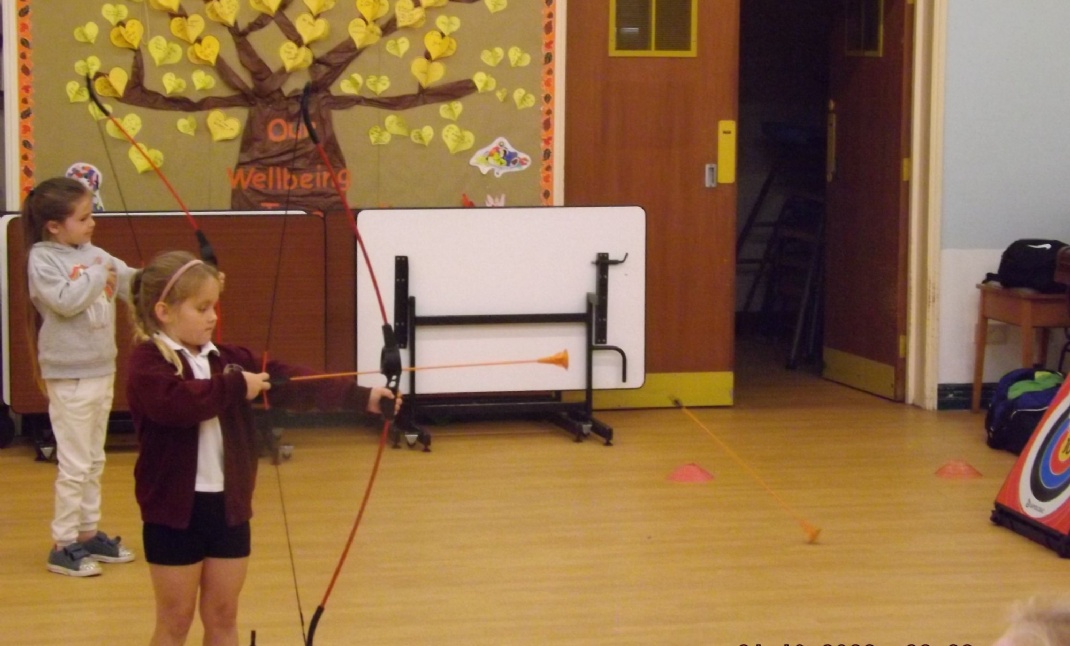 Week ends with Archery on the Menu!
Another full week for everyone in the Ormesby community has taken place with parent-teacher meetings being completed and all that positive news being shared with our families. I hope all parents are as proud of their children as we are for the hard work and good behaviour they show each day in school.
The Halloween disco had everyone excited and it was fabulous to see everyone in their costumes and made-up faces. I am pleased everyone enjoyed themselves with the dancing and the games DJ Kev facilitated.
It was also great to see how well all our Infant pupils walked the distance to the Church for our Harvest Festival service at St. Margaret's Church. Thank you again for all the donations; these will all go to the foodbank at Martham to help those requiring that support. Rev. Jo was impressed with the singing and the behaviour from everyone.
Today, we have had Premier Sports visiting to hold enrichment Archery sessions with each class, as part of the school's half-term treat. I was extremely impressed by those hitting the bullseye with their first attempts. Perhaps, we have some budding future Olympians in our midst.
Well done to Ladybirds for winning the class weekly attendance race, with Dragonflies a close second. A whopping 97%. On that note, letters have gone out as a gentle reminder to families where their child's attendance has fallen below 90%. Hopefully, this will be the only incentive needed to ensure attendance improves for those concerned, because being at school is so vitally important.
I hope you all have restful weekend and half-term. We shall see you all on Monday 31st October.